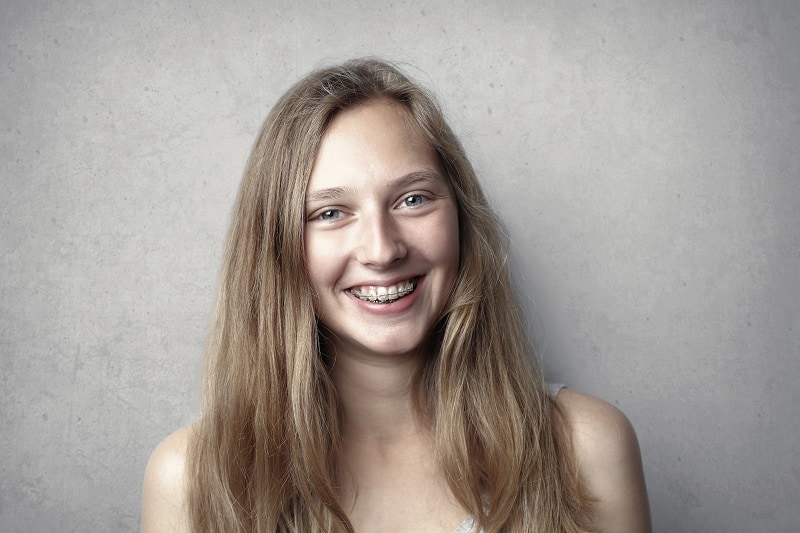 Braces, retainers, and other orthodontic appliances help to straighten your smile but can make it difficult to keep your teeth clean. During orthodontic treatment it is important to clean between brackets and wires helps to remove leftover food particles and reduce plaque buildup. Without proper oral hygiene practices during your treatment, you are putting yourself at risk of developing gum disease, tooth decay, and decalcification. Adding a mouthwash to your routine can help to further protect your teeth and ensure they stay healthy during treatment. There are various types of mouthwashes on the market, so we've decided to offer some advice on mouthwashes to help you decide which is right for you and your oral care routine.
Is Mouthwash Safe To Use With Braces?
Of course! Similar to floss, mouthwashes are capable of cleaning areas of your teeth that your toothbrush just can't reach. As you know, orthodontic appliances have the potential to allow plaque to build up, which is why it is so important to stay on top of your oral hygiene by brushing twice a day and flossing at night. Mouthwashes can contain antibacterial ingredients that reduce build up between the teeth, brackets, and wires. This helps to keep your teeth clean and reduce the potential for staining or discoloration which can be a concern during orthodontic treatment.
It is important to note that though mouthwash can be beneficial, it is not an absolute necessity. If you already practice good oral hygiene habits and are diligent in cleaning the hard to reach areas with your orthodontics, you should be fine without it. Still, adding an oral rinse to your routine isn't a bad idea. We recommend patients speak with their dentist before purchasing mouthwash to ensure they use the best products for their oral health.
Selecting The Right Mouthwash
Generally, we recommend patients select an anti-cavity fluoride mouthwash. This will protect your teeth from the harmful acid produced by bacterial plaque and the fluoride will be absorbed into your teeth to strengthen your enamel against tooth decay and cavities. An advanced fluoride formula will also reduce the change of discoloration under the braces. Be sure you speak with your dentist first to avoid excessive fluoride intake as you may receive a healthy amount in your toothpaste and water.
There are many products to choose from, so when selecting your mouthwash consider your personal oral health goals. Are you wanting to tackle bad breath? Or is plaque and gum disease more your concern? There are two main types of mouthwash: therapeutic and cosmetic.
Therapeutic mouthwashes are formulated with medicinal ingredients to improve your oral health in some way by lowering bacterial build-up to help reduce your risk of gum disease, dry mouth, and tooth decay. These are available over the counter and by prescription from your dentist.
Cosmetic mouthwashes are designed specifically to control bad breath and leave a pleasant taste in your mouth afterward.
Regardless of what mouthwash you choose, remember that mouthwashes are meant to support good brushing and flossing habits; they should not be used as a substitute cleaning method.
A Proper Routine
Mouthwash should be used after brushing and flossing properly. If your orthodontist has fitted you with elastics, remove them during the cleaning process. Brush with a soft-bristled brush at a 45-degree angle against the gums in a small circular motion. Brush in and around all of the brackets and wires, ensuring that you get underneath the wires as well. Your orthodontist may recommend using special cleaning aids such as interdental brushes or floss threaders to help you clean your teeth efficiently. If you have elastics, replace your elastics as instructed by your orthodontist.
After brushing and flossing, rinse with your dentist-approved mouthwash. Read the label and follow the instructions. Most mouthwashes require you to swish the solution around for 30 seconds before spitting it out. Do not swallow the rinse as some of the ingredients can be harmful if ingested. For the mouthwash to work correctly, you should wait 30 minutes before eating, drinking, or smoking. This will help to prevent tooth decay and white spots.
If you are curious about adding a mouthwash to your daily routine, ask your dentist about which would be right for you. Mouthwash can be used to help with various conditions such as bad breath, tooth decay, tooth sensitivity, gum disease, and discolored teeth just to name a few. For more information on mouthwash or to request a consultation, contact Hansen Orthodontics today.