About Invisalign
What is Invisalign?
Invisalign is a revolutionary orthodontic system that offers a virtually invisible method to adjust smiles. Unlike traditional braces, Invisalign uses clear plastic aligners custom-made for your teeth. As a Silver Plus Invisalign provider, Hansen Orthodontics is proud to offer this advanced treatment option to our patients.
The Invisalign Process
The Invisalign process commences with a consultation at our office. We'll discuss your orthodontic goals and evaluate if Invisalign is the right treatment for you. If you're a suitable candidate, we'll take digital scans of your teeth and create a personalized treatment plan.
You'll receive a series of custom-made aligners, which you'll wear for about 20-22 hours a day. These aligners are removable for eating, drinking, brushing, and flossing. With each new aligner, your teeth will gradually move until they've straightened to their final positions. Regular check-ups every six weeks ensure that your treatment is progressing as planned.
At Hansen Orthodontics, we're proud of our Silver Plus Invisalign provider status. This accolade recognizes our experience and dedication to using the Invisalign system. We're committed to delivering high-quality, personalized care to help you achieve a beautiful, healthy smile.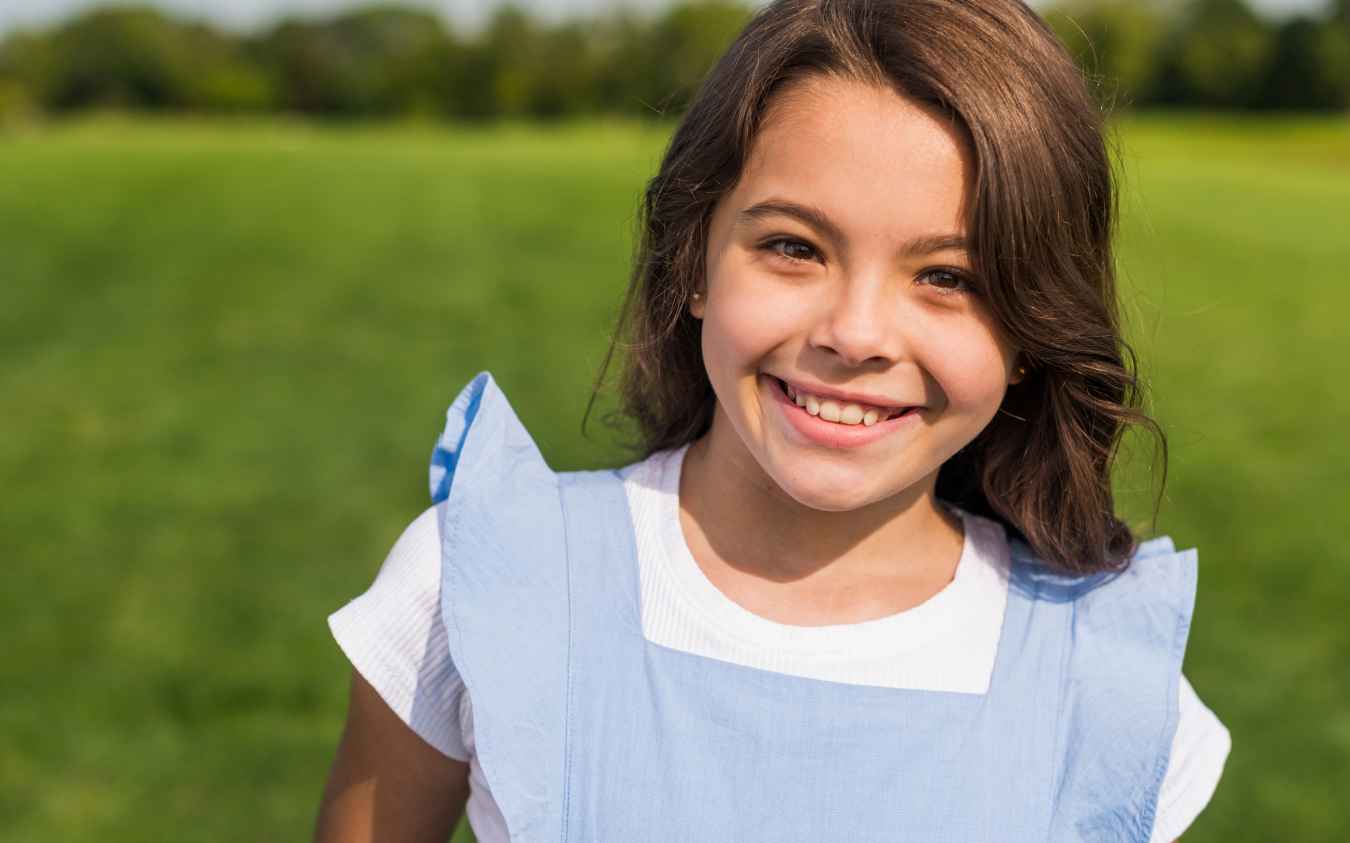 Invisalign For Kids
Early Orthodontic Treatment
Early orthodontic intervention can play a pivotal role in a child's dental health. The American Association of Orthodontists recommends that children first see an orthodontist around the age of seven. This early assessment allows us to identify and address potential issues such as overcrowding, large gaps, and bite problems.
Invisalign First is a treatment designed specifically for young children. It uses the same technology as standard Invisalign aligners but is tailored to the unique needs of growing children. It's a clear, removable aligner that makes life easy for kids. They can continue to eat all their favorite foods, participate in sports without fear of injury from wires or brackets, and brush and floss normally to maintain healthy gums and teeth.
The Invisalign Journey for Kids
When your child gets Invisalign, the journey begins with a free consultation at our office. We'll take digital scans of their teeth to design their custom aligners. Your child will need to wear their aligners for 20-22 hours per day, changing to a new set of aligners every one to two weeks.
Additionally, it's essential to note that while Invisalign offers a more flexible approach to orthodontic treatment, responsibility and discipline are still required. Your child will need to remember to wear their aligners for the recommended amount of time each day and to keep them clean.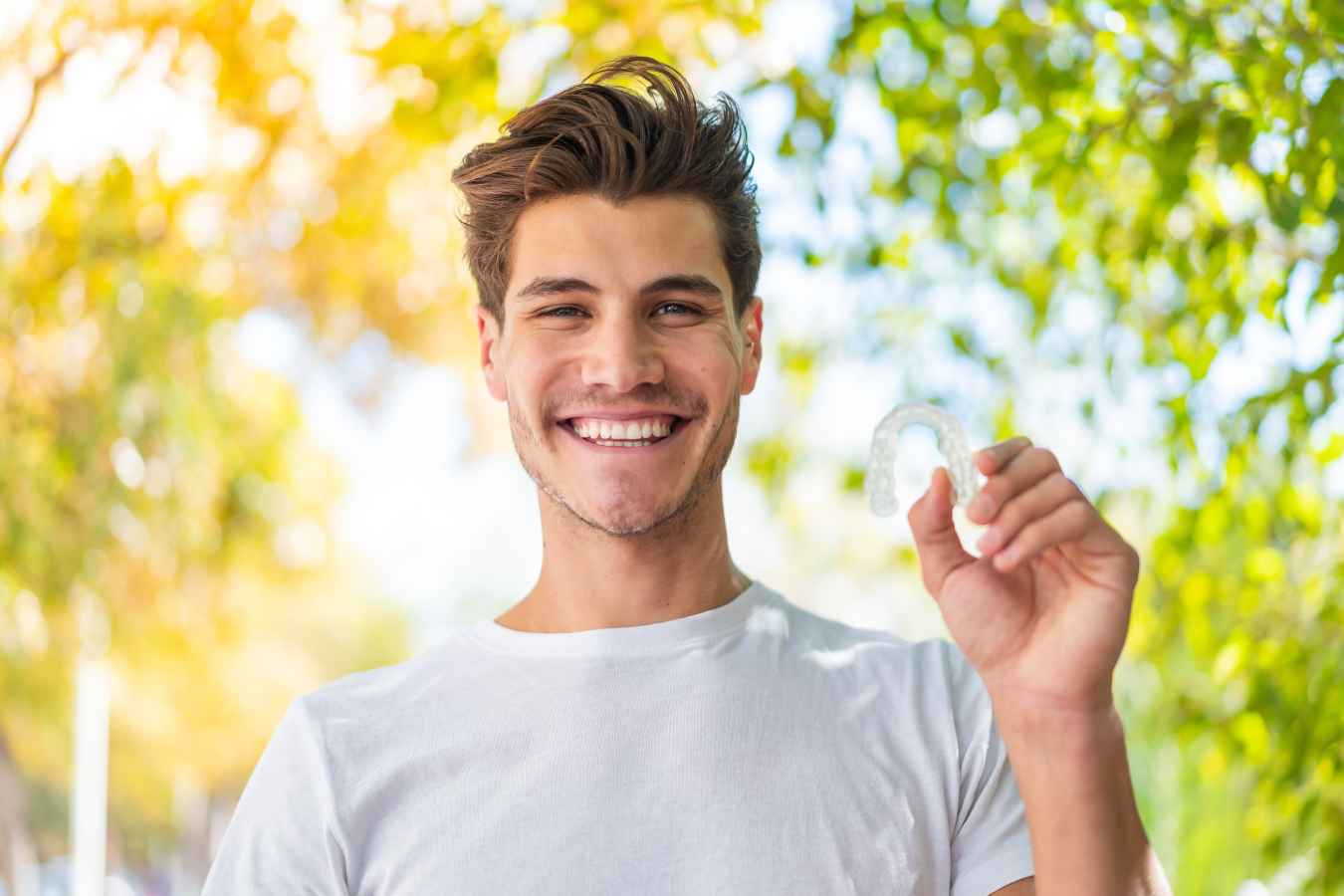 Invisalign For Teens
The Benefits of Invisalign for Teens
Invisalign Teen offers all the benefits of standard Invisalign, with additional features designed specifically for teenagers. These aligners include a blue dot wear indicator that fades when the aligner is ready to be changed, helping to keep your teen on track with their treatment plan.
Invisalign Teen also includes up to six free replacement aligners, just in case some get lost or misplaced. And because the aligners are removable, teens can continue to enjoy their favorite foods and activities without worry.
Invisalign Teen: A Different Approach
Invisalign Teen aligners are made with the same Invisalign technology used for Invisalign aligners, moving teeth gradually without the need for adjustments — meaning less time spent in the orthodontist's chair.
Invisalign Teen can treat a wide range of dental and orthodontic issues, including crowding, spacing, and complex cases like overbites, underbites, and crossbites. It's a great solution for teens who want a more discreet treatment option. Plus, wearing Invisalign can boost a teenager's confidence, as they won't have to worry about the appearance of traditional metal braces.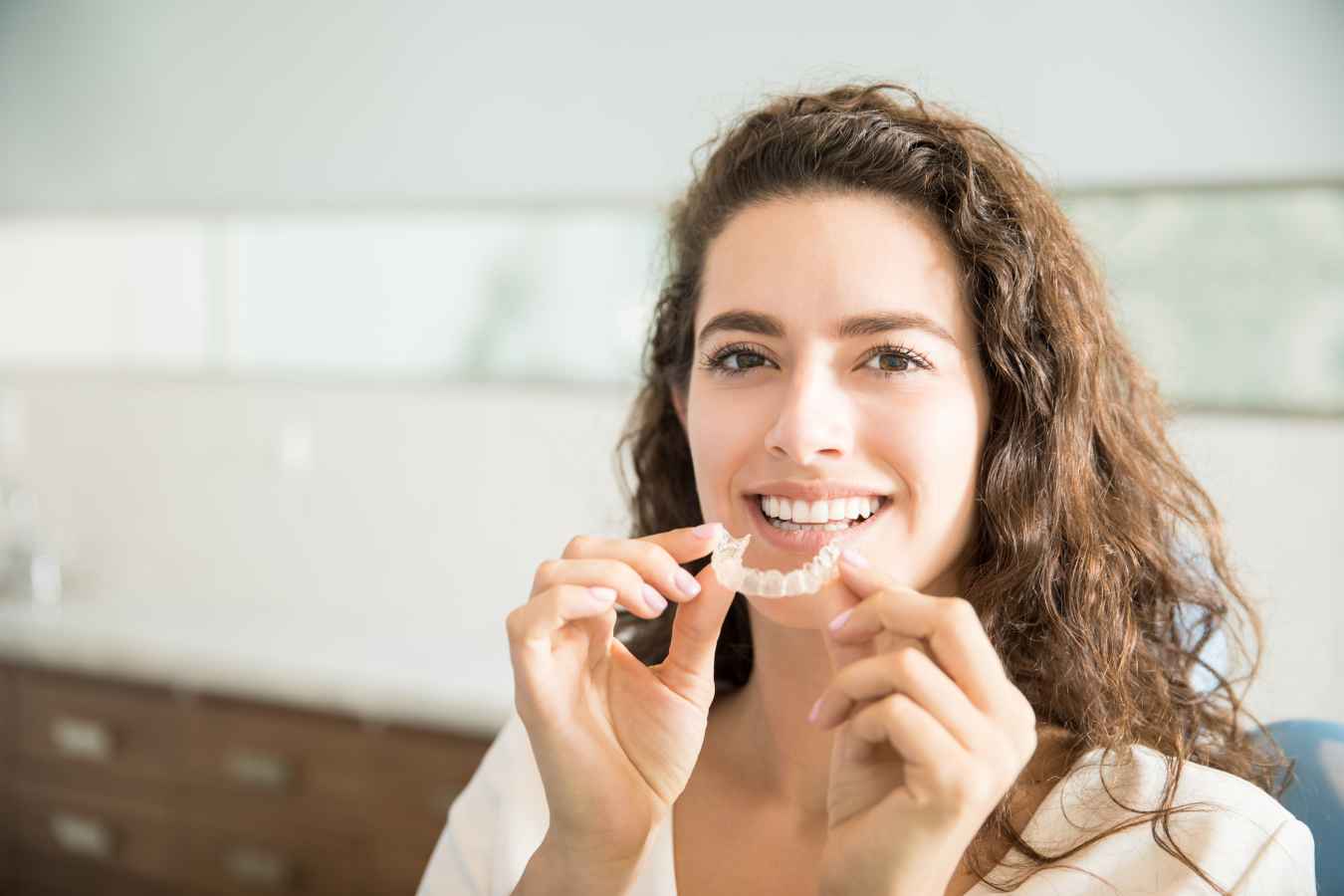 Invisalign For Adults
Orthodontic Treatment for Adults
Orthodontic treatment isn't just for kids and teens. More adults than ever are seeking treatment to improve their smiles and oral health. And with Invisalign, it's never been easier.
Invisalign offers a discreet, convenient treatment option for adults. The clear aligners are virtually invisible, allowing you to straighten your teeth without anyone knowing. Because the aligners are removable, you can continue to eat all your favorite foods and maintain your normal oral hygiene routine.
Why Invisalign is Worthwhile for Adults
Investing in Invisalign as an adult can provide significant benefits, from improving your oral health to boosting your self-confidence. Straight teeth are easier to clean, reducing the risk of gum disease and tooth decay. A beautiful smile can also make a great impression in both personal and professional interactions.
Moreover, many adults find that Invisalign fits seamlessly into their busy lifestyles. The convenience of being able to remove the aligners means you can continue to enjoy your favorite foods and activities without interruption. And because there are no wires or brackets, you won't have to deal with any mouth irritation.
At Hansen Orthodontics, we're committed to providing personalized, quality care for our patients. If you're considering Invisalign, we invite you to contact us to request a free consultation. We're here to help you achieve the beautiful, healthy smile you deserve.