At Hansen Orthodontics, we're dedicated to providing the best care possible for our patients. To do this, we utilize the latest advancements in orthodontic technology. These advanced tools allow us to provide more accurate diagnoses, efficient treatments, and comfortable patient experiences.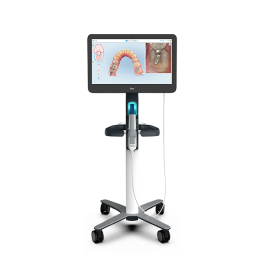 iTero 3D (Intraoral Scanner)
The iTero 3D Intraoral Scanner is a state-of-the-art digital impression system that eliminates the need for messy putty impressions. With its comfortable, fast, and accurate technology, we can create a 3D image of your teeth within minutes.
The iTero scanner captures thousands of frames per second which are pieced together to create an incredibly accurate digital model of your mouth. This digital accuracy not only provides exceptionally precise measurements for orthodontic appliances but it also allows you to visualize your treatment outcome before starting the process. By showing you what your smile could look like post-treatment, we hope to inspire excitement and confidence in your orthodontic journey.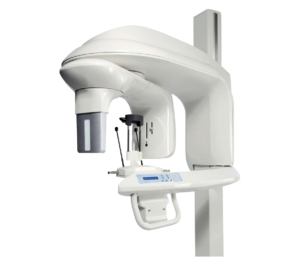 CBCT (iCat)
CBCT, or Cone Beam Computed Tomography, has revolutionized the way we view oral and maxillofacial structures. The iCat scanner we use at Hansen Orthodontics provides a 3D view of the craniofacial area, allowing us to assess your condition with great precision.
Unlike traditional dental X-rays, CBCT scans give us a comprehensive view of your teeth, bones, and soft tissues, all in a single scan. This advanced imaging technology helps us plan treatments more accurately, predict outcomes more effectively, and even identify potential issues that may not be visible with traditional X-ray imaging. With the detailed information obtained from the iCat scanner, we can ensure the best possible results for your smile.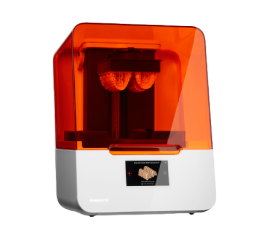 3D Printer (SprintRay)
We're proud to incorporate the SprintRay 3D printer into our practice. This cutting-edge technology allows us to print high-quality, precise models of your teeth right in our office.
With the help of our 3D printer, we can provide custom-made orthodontic retainers in a fraction of the time it would take using traditional methods. We use these models to create in-house retainers, ensuring a perfect fit and quick turnaround time. This means less waiting for you and more control over the quality of your appliances. Moreover, having the ability to produce retainers in-house allows us to respond quickly to any unexpected needs, such as replacing a lost retainer.