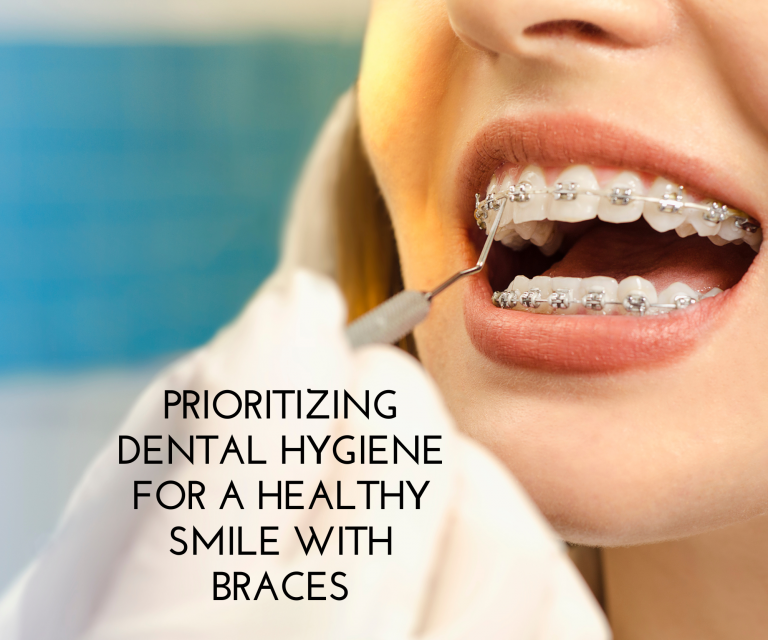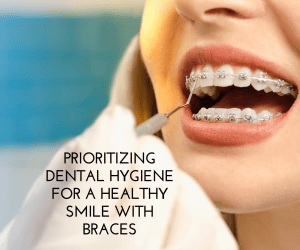 Maintaining good dental hygiene is crucial for overall oral health, especially when wearing braces. We understand the significance of proper oral care during orthodontic treatment.
In this blog post, we will discuss the importance of dental hygiene for individuals with braces and provide valuable tips to ensure a healthy and beautiful smile throughout their orthodontic journey.
Understanding the Impact of Braces on Oral Health:
Complexity of Cleaning: Braces create intricate structures with brackets, wires, and elastic bands, making it challenging to clean thoroughly. This complexity leads to an increased risk of plaque buildup and oral health issues if not addressed.
Increased Risk of Tooth Decay: The presence of braces creates additional surfaces where food particles and plaque can accumulate. Failing to maintain proper dental hygiene can result in tooth decay, enamel demineralization, and white spots on teeth.
Potential for Gum Disease: Poor oral hygiene during braces treatment can contribute to gum inflammation, gingivitis, and periodontal disease. It is crucial to prevent plaque and bacteria buildup to safeguard gum health.
Essential Dental Hygiene Practices for Braces Wearers:
Effective Brushing Techniques: Proper brushing is vital for individuals with braces. Use a soft-bristled toothbrush and angle it towards the gum line, cleaning above and below the brackets. Thoroughly brush the spaces between brackets and wires to remove plaque and food particles.
Flossing with Care: Flossing becomes more challenging with braces, but it remains essential. Utilize orthodontic floss threaders or interdental brushes to reach tight spaces and clean between teeth and underwires.
Utilize Mouthwash and Fluoride Rinse: Incorporating an antibacterial mouthwash into your oral hygiene routine helps eliminate bacteria and freshen your breath. Additionally, using a fluoride rinse strengthens tooth enamel and protects against decay.
Regular Dental Check-ups: Routine visits are crucial during orthodontic treatment. Our experienced professionals can identify emerging issues, provide professional cleanings, and ensure your braces are functioning correctly.
Diet and Oral Hygiene:
Avoid Sticky and Hard Foods: Sticky or hard foods can damage braces and make oral hygiene more difficult. Minimize consumption of caramel, taffy, popcorn, and chewing gum, as they can become trapped and cause problems.
Limit Sugary and Acidic Foods: Sugary snacks, sodas, and citrus fruits promote bacterial growth and enamel erosion. Reducing their intake helps maintain good oral health during braces treatment.
Maintaining Oral Hygiene on the Go:
Portable Oral Care Tools: Keep a travel-sized toothbrush, toothpaste, and floss in your bag. This allows you to maintain oral hygiene even when away from home.
Water Rinse: If brushing is not possible, rinsing your mouth with water after meals can help dislodge food particles and reduce the risk of plaque buildup.
We emphasize the significance of dental hygiene for individuals wearing braces. By following proper oral care practices, such as thorough brushing, diligent flossing, and a healthy diet, you can ensure a successful orthodontic journey. Regular visits to our experienced team will ensure the progress of your treatment and address any concerns promptly. Please contact Hansen Orthodontics to provide comprehensive dental care and support you in achieving a healthy and beautiful smile while wearing braces.