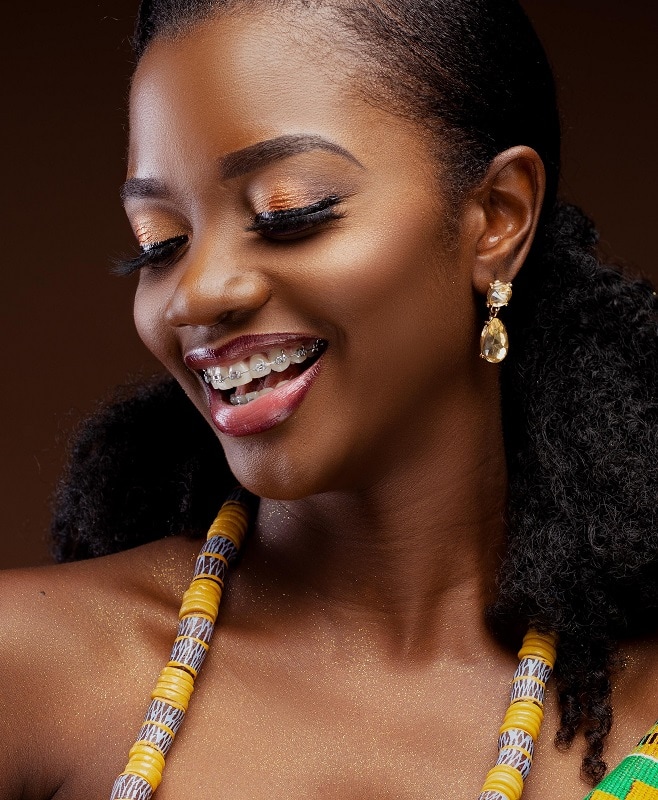 Though braces and other orthodontic appliances are more comfortable and durable than ever, that does not make them pain-free. There is no denying that treatment, such as braces, can be uncomfortable, especially after a tightening. The movement of teeth can cause a sore mouth that can last for days as braces apply pressure to the teeth, not to mention the physical rubbing of metal against your mouth's soft tissues.
Understandably, one of the biggest concerns about orthodontics is the pain and discomfort associated with treatment. However, rest assured, you won't be in constant pain. The discomfort will primarily be felt after they are first installed and also when appliances are tightened.
Your mouth will need time to adjust to treatment; in the meantime, our orthodontists will do their best to provide patients with ways to alleviate aches and pains. Here are our tips and advice on how to relieve pain from orthodontic treatment.
Over-The-Counter Medication
Over-the-counter medication can help you manage the discomfort. If you anticipate pain during or after your appointment, consider taking medication an hour before to help you feel less pain. Make sure to read the instructions and follow the dosage carefully. If pain or discomfort continues, contact your orthodontist.
Oral Numbing Gel
A simple way to get some relief is to rub an oral anesthetic or numbing gel onto your teeth and gums. You can use a cotton swab or your finger to apply it. This will desensitize your teeth and gums to help alleviate your pain, though the taste may be momentarily unpleasant.
Orthodontic Wax
Your orthodontist will most likely send you home with orthodontic wax, which can help protect the inside of your mouth, such as your cheeks, lips, and gums from chafing. It is a non-toxic wax that can be applied with your finger, however, remember to take it off before you brush your teeth and reapply it afterward.
Salt-Water Rinse
A warm salt-water rinse will help you to combat any pain you may feel. Irritation from metal rubbing against your cheeks, lips, gums, may lead to sores. The warm water will soothe swollen gums, and the salt will help to relieve irritation and prevent any infection that might develop. You can purchase salt-water rinse mixtures at the store or make your own at home. Gargle and swish for at least one minute before spitting out the mixture.
Ice
Ice can help reduce swelling while providing a numbing effect on your mouth. A cold compress, ice pack, or gel pack, can be handy during aftercare, just apply it to the outside of your mouth for relief.
Adjusting Your Diet
With orthodontic appliances, adjustments to your diet are often required. Avoiding foods that will irritate or damage your appliances such as hard, crunchy, chewy, or sticky foods will help you on the road to pain prevention. Follow the guidelines of what is acceptable to eat and drink with your treatment and avoid foods that can displace your hardware.
Maintaining Dental Hygiene
Taking care of your teeth is always important, even if dental appliances such as braces make it more difficult. Follow your dentist's instructions on how to clean both your appliances and the areas around them. Keeping both your teeth and braces clean will help you to avoid tooth decay and irritation, which will only add to any pain and discomfort you may feel. By maintaining a good dental hygiene regime, you are guaranteeing yourself a happy and healthy smile.
Massage Your Gums
Massaging your gums can provide some comfort and relief. Rub your gums in a circular motion with your fingers or a cube of ice, and this will help relax your swollen gums and relieve pressure.
Time
First-time appliances or newly tightened braces will be painful, but it is temporary. Unfortunately, the pain only subsides after your mouth has adjusted to the hardware or a tightening. Keep in mind your overall goal of a healthier, beautiful smile. The pain or discomfort should only last a few days while your new smile will be with you always, as long as you maintain proper care.
Orthodontic appliances such as braces are one of the most effective ways of improving your smile not only on the outside but the inside as well. Wearing braces can be painful, but should not be long-lasting or unbearable. If you experience persistent pain that cannot be addressed with any of the tips provided, please schedule an appointment with our office so that we can assist you immediately. For more information on pain relief for orthodontic treatment, contact Hansen Orthodontics today.