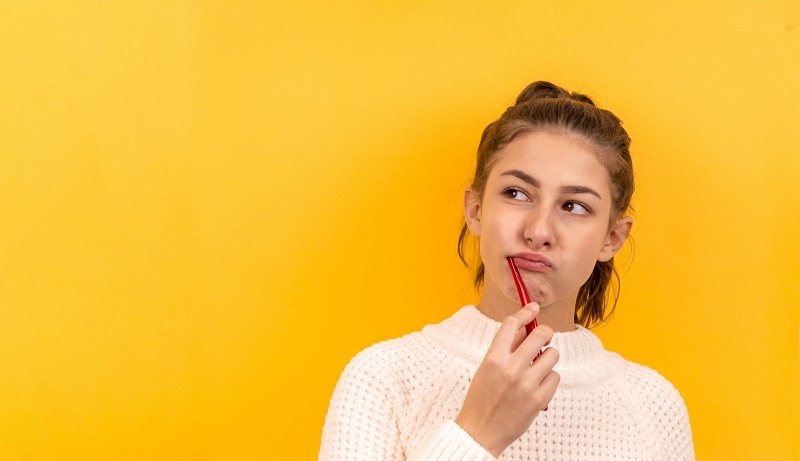 If you are undergoing orthodontic treatment, you know how important it is to take extra care in brushing your teeth to prevent the buildup of plaque around your braces or other orthodontic appliances. Part of this care begins with choosing the right toothbrush to help keep your teeth and appliances clean. Choosing between the traditional manual toothbrush or an electric-powered brush can be difficult, so we've put together a few facts to help you decide.
Manual vs. Electric
Your orthodontic appliances can trap food between your wires, brackets, and teeth easily and increase your risk of building up plaque that will lead to tooth decay and gum disease, so it is important to choose the right toothbrush.
Benefits of Manual Toothbrushes
The traditional manual toothbrushes are more cost-effective compared to electric-powered brushes. Though they may not be as powerful in brush strength, you can control how you brush each tooth, and the convenience of never having to worry about batteries or if your toothbrush is charged can't be beaten! Plus, replacing a manual toothbrush can be easier and less expensive than their electric counterparts.
Some may argue that electric brushes are better since some models are proven to significantly remove more plaque buildup, but research shows that patients with good oral hygiene routines who use manual toothbrushes have similar results.
Benefits of Electric Powered Toothbrushes
Electronically powered toothbrushes have small brush heads so that you can reach all areas of the mouth easily and are ideal for patients with limited mobility. Some even have varied bristle lengths and widths to clean away areas where food, debris, and plaque may hide. These powerful brushes enable you to remove plaque easier than manual brushes and may even come with different modes such as ones for sensitive teeth, removing stains, and tongue cleaning.
One of the drawbacks to choosing electrotonic toothbrushes is that they are more expensive compared to manual ones. For orthodontic patients, this may be a major factor as braces and other orthodontic appliances can break down bristles fast causing you to need replacement heads more frequently.
Which Is Right For You?
We say the toothbrush best for you is the one you will use. As you can see, both electric-powered and manual brushes are great options for keeping your oral health in tip-top shape. Remember to floss between your teeth and brackets carefully.
It can take some time and practice to get used to brushing your teeth with braces, but we are here for you and will give you plenty of information and demonstrate how to properly brush your teeth with whatever brush you select. Always look for a brush that has the ADA seal as products with this seal are tested for safety and effectiveness. If you are unsure which toothbrush is best for you or if you have any questions about our services, contact Hansen Orthodontics today.