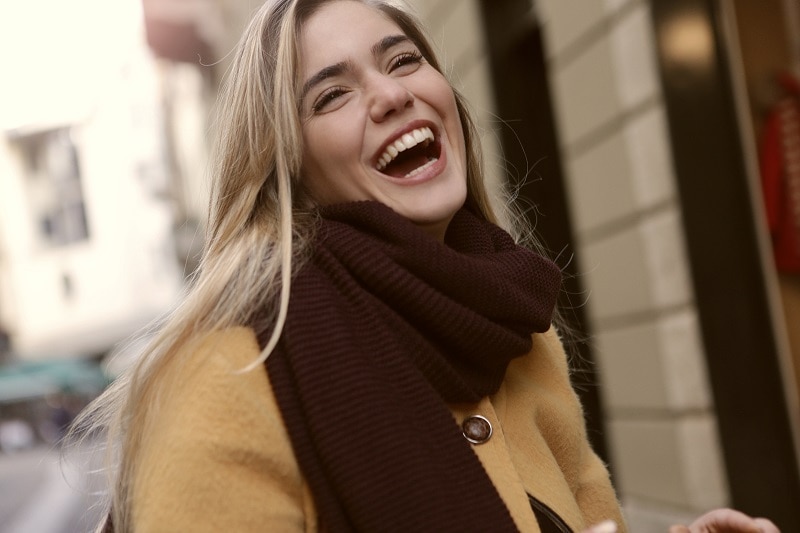 Do you have crooked or crowded teeth, or perhaps an overbite but don't want to wear braces? Invisalign might be the right solution for you. Over 7 million people across the world are currently using Invisalign to correct their smiles and every day the number grows. This month, we'd like to take time to remind our patients of the benefits of Invisalign and how to care for their aligners this holiday season.
What is Invisalign?
Invisalign is an invisible, removable, and comfortable aligner that will give you a beautiful and straight smile. It is an orthodontic alternative to traditional braces where the patient wears a series of custom-made clear plastic aligners that gently and gradually move their teeth into alignment so that the patient can achieve a healthy bite where the top and bottom teeth properly function and fit together. Clear aligners are great for those who have crooked teeth, crowded teeth, gaps, overbites, underbites, open bites, or even crossbites. However, it is important to note that even though clear aligners can treat a variety of orthodontic conditions, it may not be the best treatment option for everyone.
The Difference
Unlike traditional braces, clear aligners put the treatment's effectiveness on the patient's shoulders as the patient is responsible for wearing the aligner constantly. For the treatment to work properly, aligners should be worn for at least 22 hours each day unless otherwise instructed. Patients should remove the aligner to eat, drink, brush, and floss their teeth only. Otherwise, they should be worn night and day.
Benefits of Invisalign
There are many orthodontic teeth-straightening treatments available. The most recognized is traditional metal braces that use wires and brackets to move your teeth. Traditional braces can be painful, uncomfortable, and put limitations on diet, which makes clear aligners like Invisalign an appealing alternative to many patients.
Some of the benefits of clear aligner therapy include:
They are custom made to fit the patient's teeth
They are removable
They are easier to keep teeth and gums clean and healthy
They are clear and discreet
They are less likely to irritate your gums and cheeks
They can help prevent wear on teeth from tooth grinding
How does it work?
Clear aligners work like any other orthodontic appliance where pressure is applied to the teeth, gradually moving them and reshaping the supporting soft tissue and bones. An orthodontist will conduct a full dental exam of the patient's mouth to assess the most appropriate treatment option. This exam may include digital scans, photographs, impressions, and x-rays. After the orthodontist concludes that Invisalign is right for you, a series of clear aligners are created specifically for your unique dental goals and lifestyle needs.
How long does the treatment take?
The length of treatment can also vary depending on what the patient's goals are and the condition of the teeth. Your orthodontist will be able to give you a better estimate of how long treatment will take once your doctor has customized your treatment plan. Generally, aligners are changed every 2 weeks to gradually move the teeth. The total number of aligners can vary from patient to patient, though on average patients can go through anywhere from 20-30 aligners during treatment.
Holiday Handling
Though the holidays may look a little different this year, we still would like to remind our patients to take care of their aligners and treatment during the seasonal festivities.
Remember to remove your aligner while eating and drinking
Store your aligner in its case when not in use
Clean your case and aligner regularly with warm water and a soft-bristled brush. Your orthodontist will instruct you on the proper cleaning methods for your aligner.
Even if you can enjoy your favorite holiday sweets and treats, it is important to wear your retainer the recommended hours to maintain your treatment schedule.
If you are interested in Invisalign and wonder if it is right for you, schedule a consultation today. Your orthodontist can suggest the right form of treatment as Invisalign may not be the best treatment method for everyone. For more information, please contact Hansen Orthodontics today.