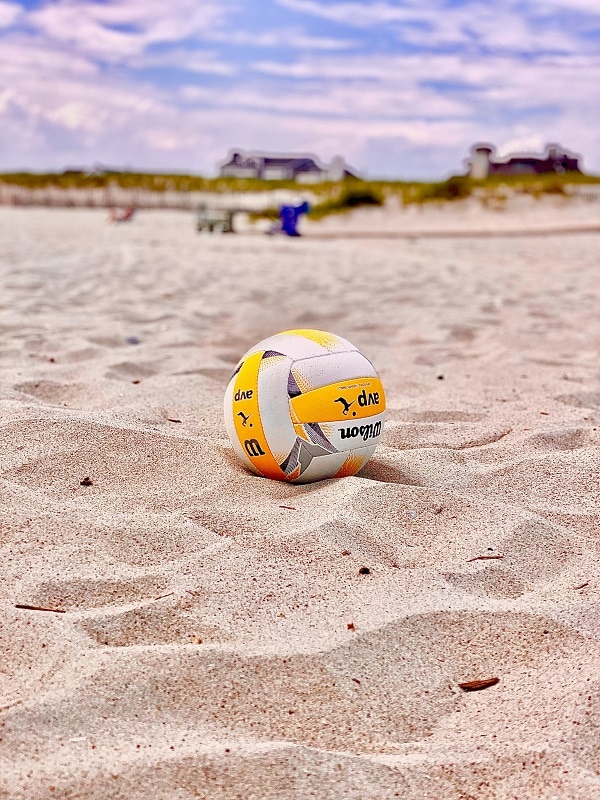 We understand that orthodontic treatment can result in many changes to your everyday life such as your diet and oral hygiene habits. However, one thing that shouldn't change is your participation in sports. Braces don't always mean a spot on the bench for the season! You can continue to play sports while straightening your smile if you take some safety precautions. One way to protect your smile as you play is by using a mouthguard–especially if you have braces!
What is a mouthguard?
A mouthguard is a cushioning oral appliance made of flexible material that fits snugly over your teeth to help protect against injuries to the teeth and mouth. Mouthguards also prevent your jaws from coming together fully, reducing the risk of jaw joint injuries and concussion.
Why should you wear a mouthguard while playing sports?
Any sport can run the risk of mouth, teeth, and jaw injuries however some sports are a greater risk than others such as hockey, rugby, and football. These sports have a long record of causing tooth loss, chipped teeth, and broken jaws, and not all incidents occur at a professional level. Incidents can occur at any age, so we strongly encourage and advise our patients to wear mouthguards when they play or train.
Mouthguards are designed to absorb the impact and shock to prevent severe injury to your teeth, cheeks, tongue, and gums. Though you may think your braces are enough to prevent tooth loss, wearing a mouthguard in addition to braces will also protect your lips, cheeks, and tongues from lacerations if an injury does occur.
While traditional braces are a common and effective method to straightening teeth, there are other orthodontic options such as clear aligners and removable plates. If your child has a removable appliance, it may need to be removed for their safety during contact sports. However, you still need to wear a mouthguard while being active. Ask your orthodontist what treatment option is best for your oral health.
How to Choose a Mouthguard
There are two main types of mouthguards to choose from when making your decision: boil-and-bite mouthguards or custom-fitted mouthguards. As always, consult with your oral health team on which option is best for your needs. Make sure your mouthguard is designed to fit patients with braces for maximum protection and comfort. One factor to consider when deciding what mouthguard is right for you is how many mouthguards you may need throughout the season and whether a double mouthguard will be required for your sport. Some sports such as wrestling require mouthguards to cover both the top and bottom teeth.
Boil-and-Bite
Boil-and-bite mouthguards are made of medical-grade silicone and can be remolded several times if necessary. To use this type of mouthguard, the guard is heated to a boil and then after a brief cooling period, can be placed into your mouth to make an impression.
Some important notes to keep in mind when using this method with braces:
Do not form the mouthguard over the braces in a way that will pull on the brackets causing damage or potentially removing the braces off.
Before molding, be sure to cover your teeth and braces completely with a strip of orthodontic wax or foil. Without this barrier over the brackets, the mouthguard may seal around the brackets making it hard to get off and possibly damage your treatment or teeth. Once the mold is set, you can remove the barrier and wear the guard right over your braces.
Though this can be a great option for most, it is important to note that as your teeth move due to your orthodontic treatment, your mouthguard will become loose and need to be remolded.
If you select a boil-and-bite mouthguard, be sure that you select one that is designed for braces and has enough room to accommodate your teeth, braces, and gums.
Custom-Fitted
Your orthodontist or dentist can make you a customized mouthguard from an impression of your teeth. Though this option can be more expensive, it ensures a proper and comfortable fit. One of the major disadvantages of a customized mouthguard is that you will have to replace it regularly as your teeth shift with treatment.
Caring For Your Mouthguard
It is important to take care of your mouthguard as well. Bacteria will begin to accumulate in a used mouthguard, so be sure to clean them after each use. You can brush them with toothpaste or rinse them with an antimicrobial solution. With proper care, your mouthguard can last up to a year. Avoid chewing on them as this can damage the material and loosen the fit. We recommend patients with moldable mouthguards replace them every year to ensure optimal protection.
Dental injuries are very common in recreational and professional sports. That is why the best way to protect your smile while you play is to use a mouthguard. Mouthguards can absorb the energy of an impact to reduce the severity of injury to your mouth and jaw. For more information on mouthguards during orthodontic treatment or to request a consultation, contact Hansen Orthodontics today.