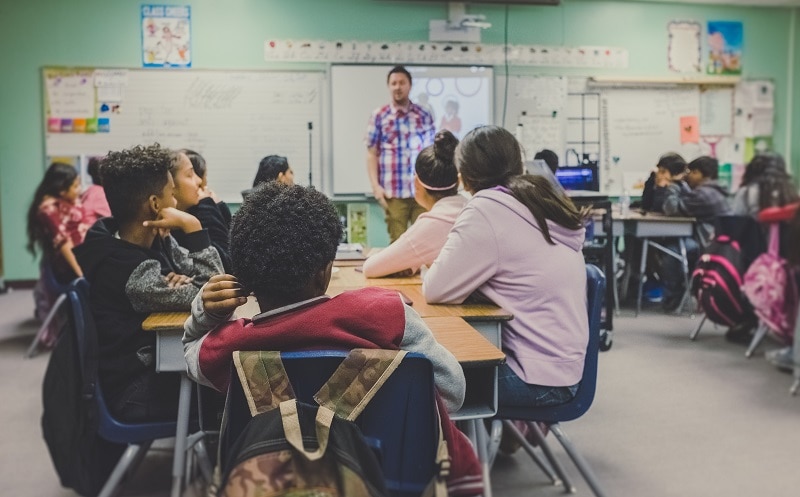 Even though the weather may be still hot and sunny, it is time to head back into the classroom for many of our patients! Whether you are preparing a child to go back to school or getting ready yourself, we understand that braces, retainers, and other orthodontic appliances can make navigating the new school year a little stressful. Not to fear though! Here are a few tips we've put together to help to make your back-to-school season smooth and stress-free!
Back-To-School Kit
When you have an orthodontic appliance, we strongly recommend patients brush their teeth after every meal. We understand that this may be tricky while at school, so we always encourage patients to prepare a travel kit for the semester, so that they can freshen up after a quick bite while on the go!
Your kit should include toothpaste, a toothbrush, floss or interdental brushes, lip balm, and dental wax. If you have braces, you might want to pack extra rubber bands if needed. The toothbrush, toothpaste, and floss are needed for cleaning and brushing between meals. Wax and lip balm can help to prevent irritation to the lips, gums, and cheeks.
Lunch Bunch Help
One of the biggest challenges for new orthodontic patients is the restrictions to their diet. Certain foods such as hard, crunchy, chewy, and sticky ones can damage, break, or get stuck within the appliance.
Certain items on the menu may not be suitable for you in-between classes, so you may need to pack your lunch occasionally or eat mindfully. Even sandwiches may need to be cut into smaller bites to prevent the bread and fillings from clinging to your appliance. If you are packing lunch for your child, be sure to include easy-to-eat treats such as pasta, lean cuts of meat, yogurt, applesauce, cheese, and soft fruits and vegetables.
Stay Hydrated
Drinking water frequently throughout the day is one of the easiest ways to keep your braces and other oral appliances clear of food. Water can rinse food from brackets and wires, and though sodas, sports drinks, and juices can be tempting, they can increase the risk of cavities and buildup in your mouth, so we recommend water as your first choice of beverage!
Sports & Mouthguards
If you plan to play sports this year, make sure you speak to your orthodontist about choosing a mouthguard. Any sport can run the risk of mouth, teeth, and jaw injuries, however, some sports are a greater risk than others such as hockey, rugby, and football.
Mouthguards are cushioning oral appliances made of flexible material that fits snugly over your teeth to help protect against injuries to the teeth and mouth. They also prevent your jaws from coming together fully, reducing the risk of jaw joint injuries and concussion.
You can purchase mouthguards from sports stores or purchase a boil-and-bite type at pharmacies, but be sure you select one that is designed for people with braces or retainers. We can also create a custom mouthguard for you in the office so that you can be sure it fits your mouth perfectly.
It's normal to feel a little nervous about the new school term, but orthodontic treatment shouldn't be stressful. A straight and healthy smile can take time, but we hope that with these tips, the school year starts off stress-free! We wish all students and teachers a wonderful start to the year. For more information on how to navigate the school year with orthodontic treatment or to request a consultation, contact Hansen Orthodontics today.