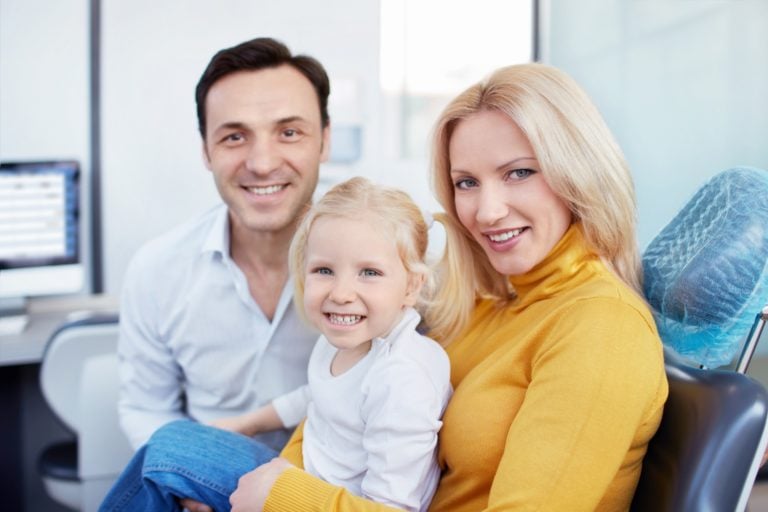 Do you remember how old you were the first time you went to the Orthodontist? Was it after your adult teeth grew in? Or before? Maybe it was not until you were a teenager in need of braces.
Some parents may be surprised to learn that the American Association of Orthodontists (AAO) recommends that all children see an orthodontist by the age of seven at the latest—earlier if they show signs of any orthodontic problems.
Interceptive Treatments
Why is seven the magic number for a child to see the orthodontist? How much good will the visit do if they do not have any of their permanent teeth in? A lot of good, actually.
While most orthodontic treatments are conducted on adult teeth, having the chance to look at child's mouth while they still have baby teeth gives the orthodontist a chance for what is called "interceptive treatment." This is where an orthodontist recognizes a potential issue early on, before baby teeth have fallen out, and takes early actions to prevent further issues down the road.
Seven years old is the perfect time for this interceptive treatment because the transition period from baby to permanent teeth has just begun at this point for most children.
By examining your child's teeth at age seven, an orthodontist can check to see if there are any potential issues that might impact the growth of permanent teeth. Then your orthodontist will be able to provide early advisement or even conduct early treatments to prevent worse issues in the future.
What Can Orthodontists Treat at that Age?
A few things that an orthodontist may be able begin treatment for children while they still have their baby teeth include:
Underbite or crossbite
Overly crowded teeth
Teeth that are spaced too far apart
Extra or missing teeth
Teeth that do not come into proper contact when biting
Any negative impacts from thumb, finger, or pacifier sucking
If the orthodontist sees any potential issues during the visit, identifying them early will allow time for follow-ups and prevention. Waiting too long for a child to see the orthodontist, such as after all their adult teeth have come in, can make correction of issues more difficult.
As with any medical issue, early recognition is hugely beneficial, so make sure to bring your child in by age seven at the latest even if they do not show any obvious signs of orthodontic issues. Lastly, if children have any teeth problems before the magic seven years old, request a consultation at Hansen Orthodontics today regardless of age!